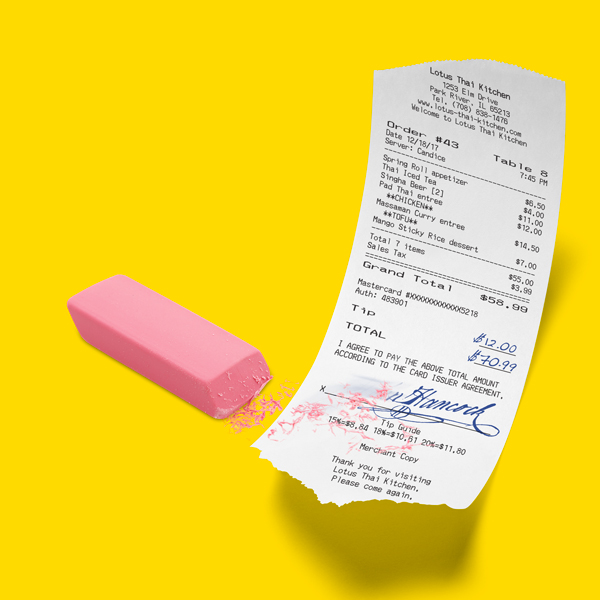 More than 40% of retail executives surveyed for the National Retail Federation's latest payments study say they have already dropped signature requirements for payment card transactions or plan to do so before this year is out. Another 13% plan to end signature requirements in 2019.
The actions come in the wake of policy changes announced by the four general-purpose card networks late in 2017 and early this year that give merchants the choice of requiring signatures for credit and debit card purchases. According to the newly released "The State of Retail Payments" biennial survey done for the Washington, D.C.-based NRF by Forrester Research, 44% of retailer executives surveyed have already or plan to remove signature requirements for debit card transactions by year's end, while 13% plan to do so next year. Eight percent said they plan to remove the requirement in 2020 or later for debit purchases, while 36% have no current plans to end it.
Retailer plans for credit card transactions are little different. Forty-four percent of respondents already have or expect to remove signature requirements by year's end, 13% plan to next year, and 10% in 2020 or beyond. Thirty-five percent have no current plans to drop signatures.
The NRF findings are not representative of the entire industry since Forrester's third-quarter survey garnered responses from only 42 retailers. But the respondents have an outsize share of retail spending, with 65% representing firms with more than $1 billion in annual sales and 20% with more than $25 billion. The finding also reflect results announced in April by a different organization, the Merchant Advisory Group, that indicated more than half its members would drop signature requirements.
Reflecting a long-standing sore point between the NRF and the card networks, the survey respondents overwhelming support PIN authentication for EMV chip credit card transactions. Ninety-five percent of respondents believe PIN authentication should be enabled for credit cards, and 92% would implement it if banks made it available, according to the report.
"The chip in an EMV card makes it very difficult to counterfeit the card, but it does nothing to show whether the person trying to use the card is the legitimate cardholder," NRF senior vice president and general counsel Stephanie Martz said in a news release. "If we want to stop card fraud, we need a better way of authenticating users and it should be one that's affordable, easy and safe. Someday the answer might be biometrics or technology that has yet to be invented but, in the meantime, we know PIN can stop criminals dead in their tracks. With no signatures, no PIN, and no biometrics, what we have right now is no authentication at all."
PIN entry is common with U.S. debit purchases and with EMV credit card purchases elsewhere in the world. But it's a security tactic the networks have been reluctant to require for U.S. credit cards given their long history of no PIN needed.
In other findings, when asked who their primary payment processors/acquirers/gateways are, the top five named were First Data, 48%; Vantiv/Worldpay, 38%; Chase Merchant Solutions, 28%; Bank of America (which uses First Data platforms), 28%, and the Visa-owned CyberSource, 25%.
Developing "omni-channel scenarios" such as buy online/pay in store, or omni-channel returns, was the top response, cited by 40% of the retailers, when asked about their top payment-related initiatives for the next 18 months. Next were Implementing new emerging digital and mobile-payment types apart from EMV, 35%; combatting fraud, 33%; reducing processor fees, 28%, and reducing chargebacks, 25%.
Fraud was the top issue cited by respondents when asked about their top three "payment-related challenges" in the past 12 months. Some 55% named fraud, followed by cost of payment acceptance, 45%; chargebacks, 35%; security implementations such as tokenization and encryption, 28%, and implementation of new payment types, 25%.
Article source: digitaltransactions.net